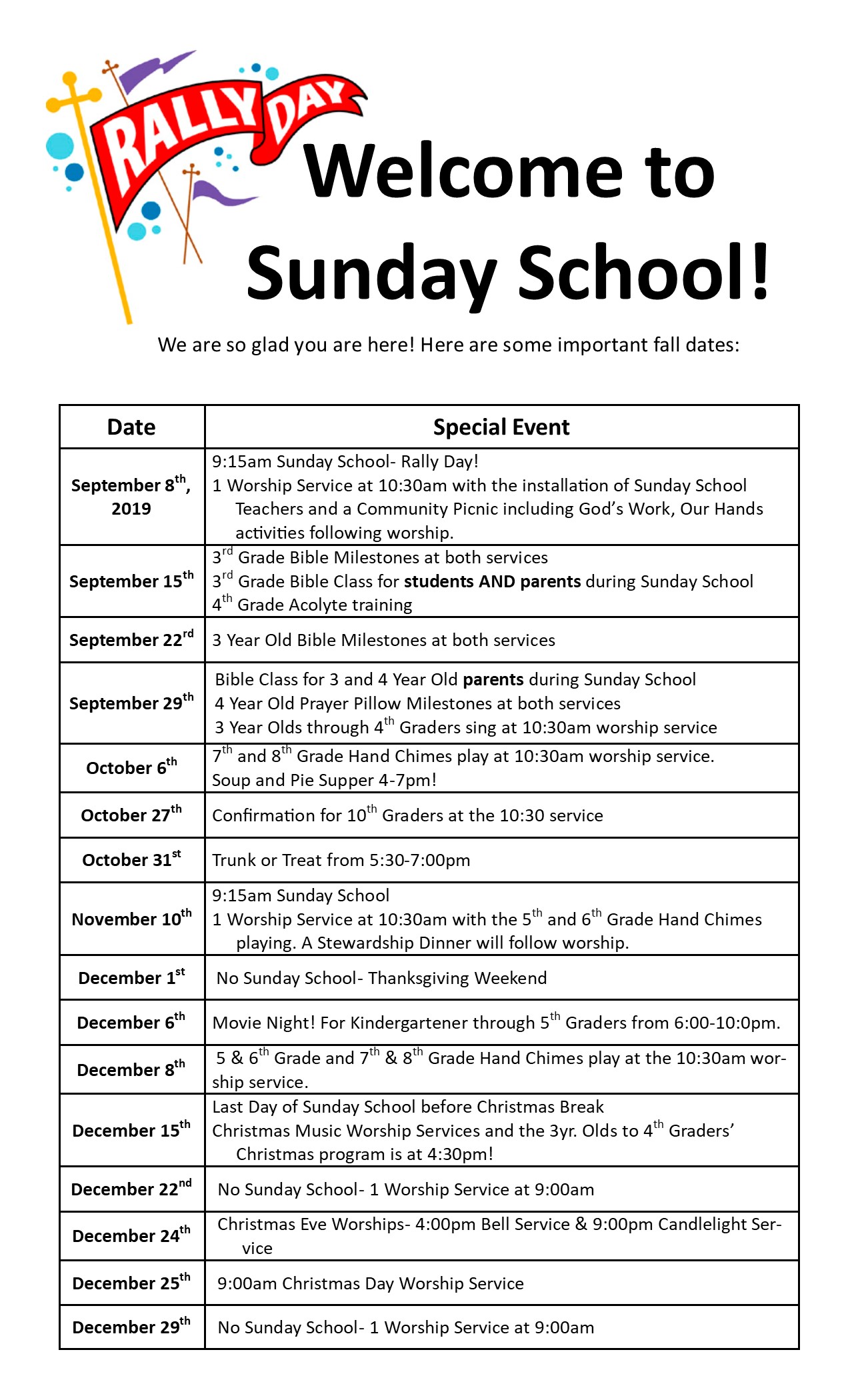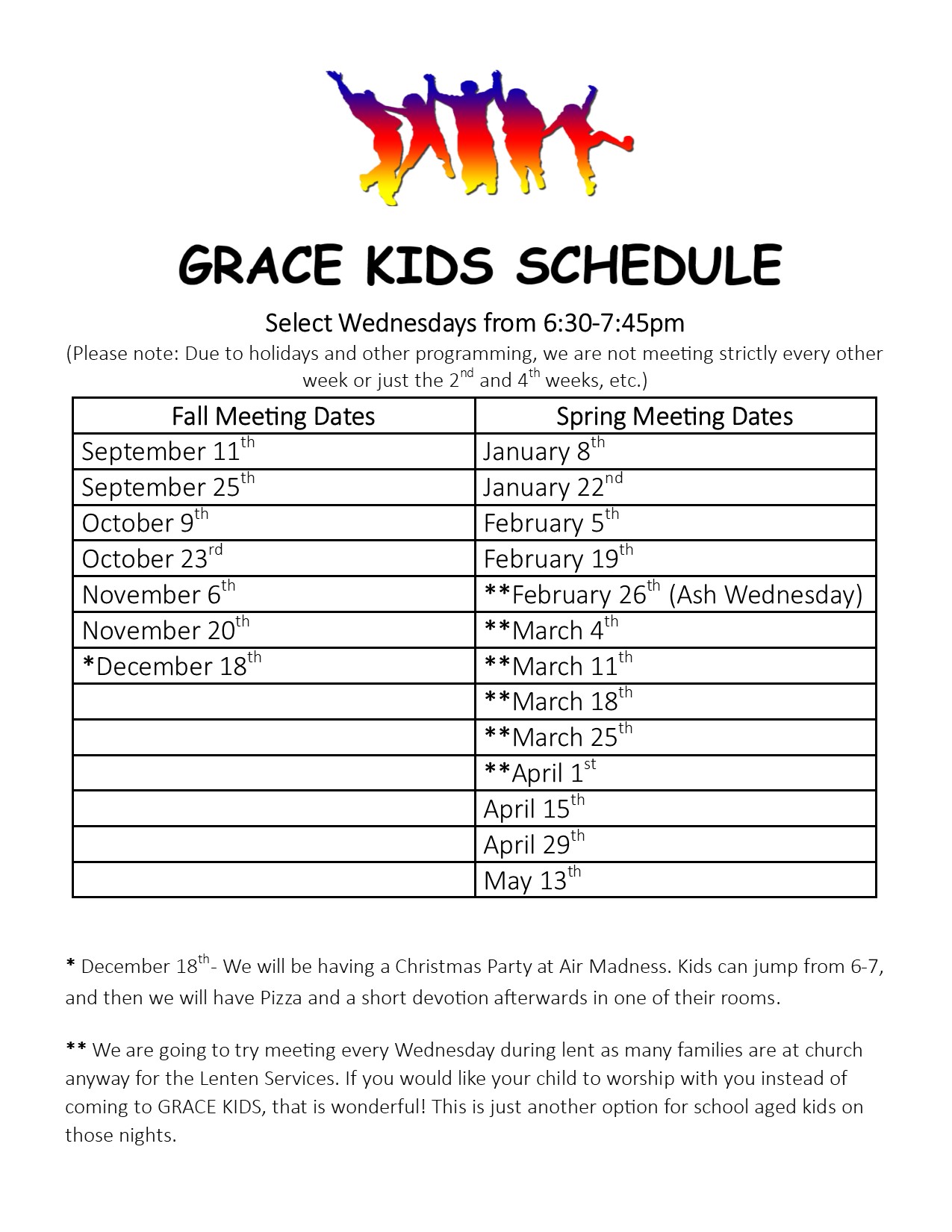 ---
Childrens Activites
Sunday School for ages 3 through adults is held each Sunday at 9:15 am during the school year. 3 yr. olds through 5th grade learn Bible stories which relate to the preaching text for each week. Middle schoolers have a three-year rotation learning the Old Testament, New Testament, Life of Martin Luther and about prayer and worship. High Schoolers have a faith discussion format, and adults do a variety of Bible studies.
Splash Ministry is a monthly mailing sent to families when a child is born. The Splash packets continue each month until children begin Sunday school and provide ideas for parents to begin faith learning with even these youngest of God's beloved children.

Milestone Ministry recognizes faith milestones in the life of Grace Lutheran children and youth. Students are recognized for their learning by receiving a stone. Milestones include:
Baptism and Recognition of Baptism
3 year-old receive story Bibles to begin to learn and love God's Word.
4 year olds receive prayer pillows to help them learn to pray.
Kindergarteners learn the Lord's Prayer
1st and 2nd Graders learn the 10 Commandments
3rd Graders receive a Bible
4th Graders learn about what God did for them in Baptism
5th Graders learn about the Sacrament of Holy Communion
10th Graders are confirmed.
12th Graders are recognized on their graduation.