FROM THE PASTOR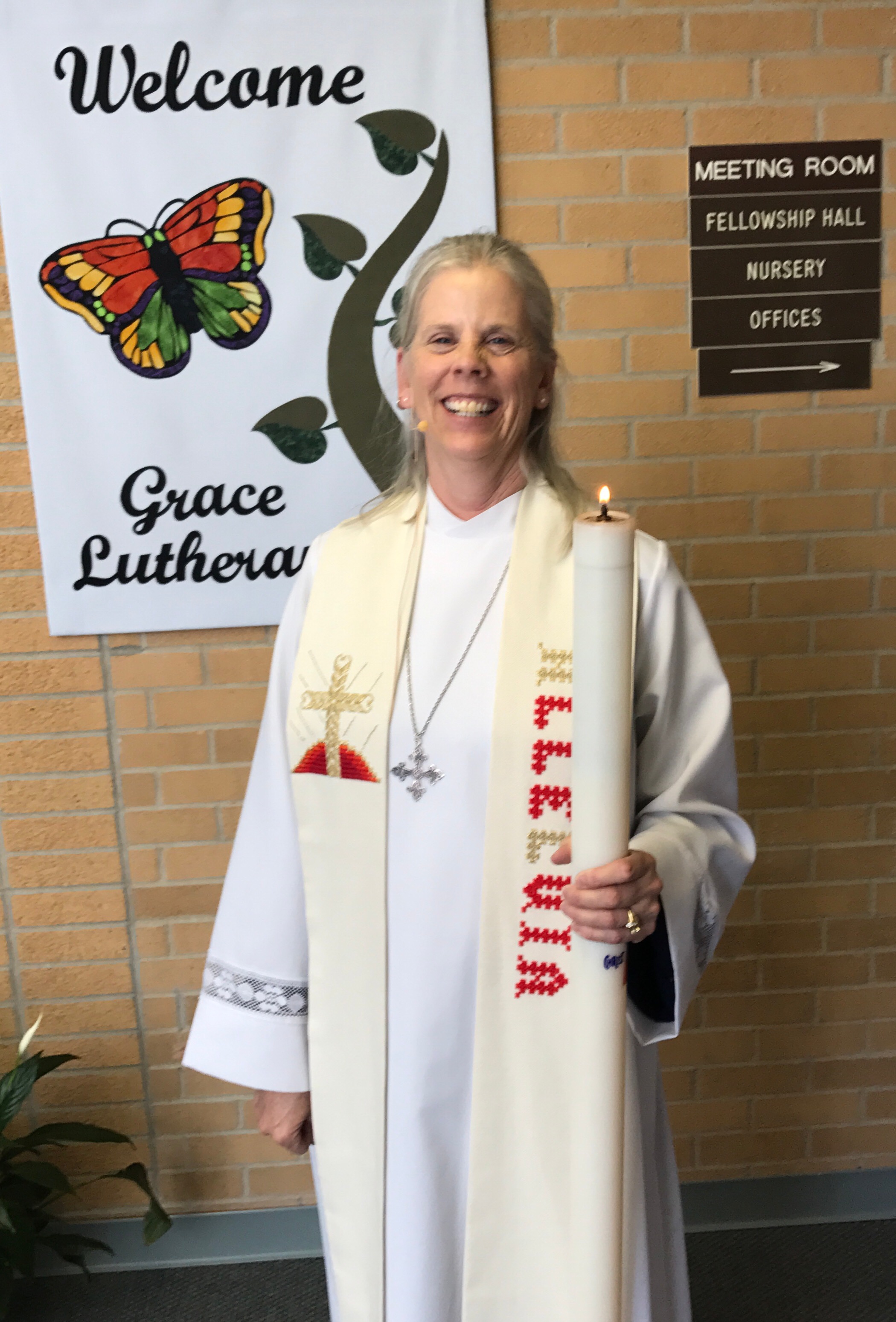 One of the themes of Epiphany is that Jesus comes for the whole world. As the magi from the east travel to find the baby, we discover that he is not just the promised one for the Jewish people, but for all. The heavens themselves proclaim that Jesus has come. And so, during the season of Epiphany, we will be singing a global hymn each week. These hymns have been included in the ELW. They may not be familiar to us, but they will help us to connect with our brothers and sisters in faith across the globe. God has drawn us all together into one community, the body of Christ.
Epiphany is also a season when we learn who Jesus is and what he means for us. So the gospel readings in January tell us about him from God naming him Beloved Son at his baptism, to John the Baptist pointing him out as the Lamb of God, to the disciples discovering that he is the Master they are called to follow.Jesus leads them into the world that they might share him with all they meet.
We, too, live in the life of the Beloved Son also called sons and daughters of God. We, too, are called to point to Jesus as the Lamb of God who forgives sins that others might know grace. We, too, are called to follow Jesus the Master who will lead us into the world to serve others in the places where we live and work and play.
Jesus, the Light of the World, has come for you.In these dark days of January, know that the light shines and no darkness can put it out. This is the word we hear as we begin the month. This is the word we live as we move into this month.
I encourage you to attend the Annual Meeting which is on January 26 at 12:00 noon. We will receive a long-range planning report with ministry goals for the congregation encouraging us to grow spiritually, connect with each other, connect with the world, develop leadership across the congregation, and look at facility needs to make it all happen. Your participation in the meeting is important as we seek to serve our Lord and Master together.
A Blessed Epiphany to you All! Pastor Siri Sorenson
Thank You so much for the cards, greetings and gifts for Christmas. I am grateful for the support and encouragement they show for our ministry together. You all are a gift to me.