FROM THE PASTOR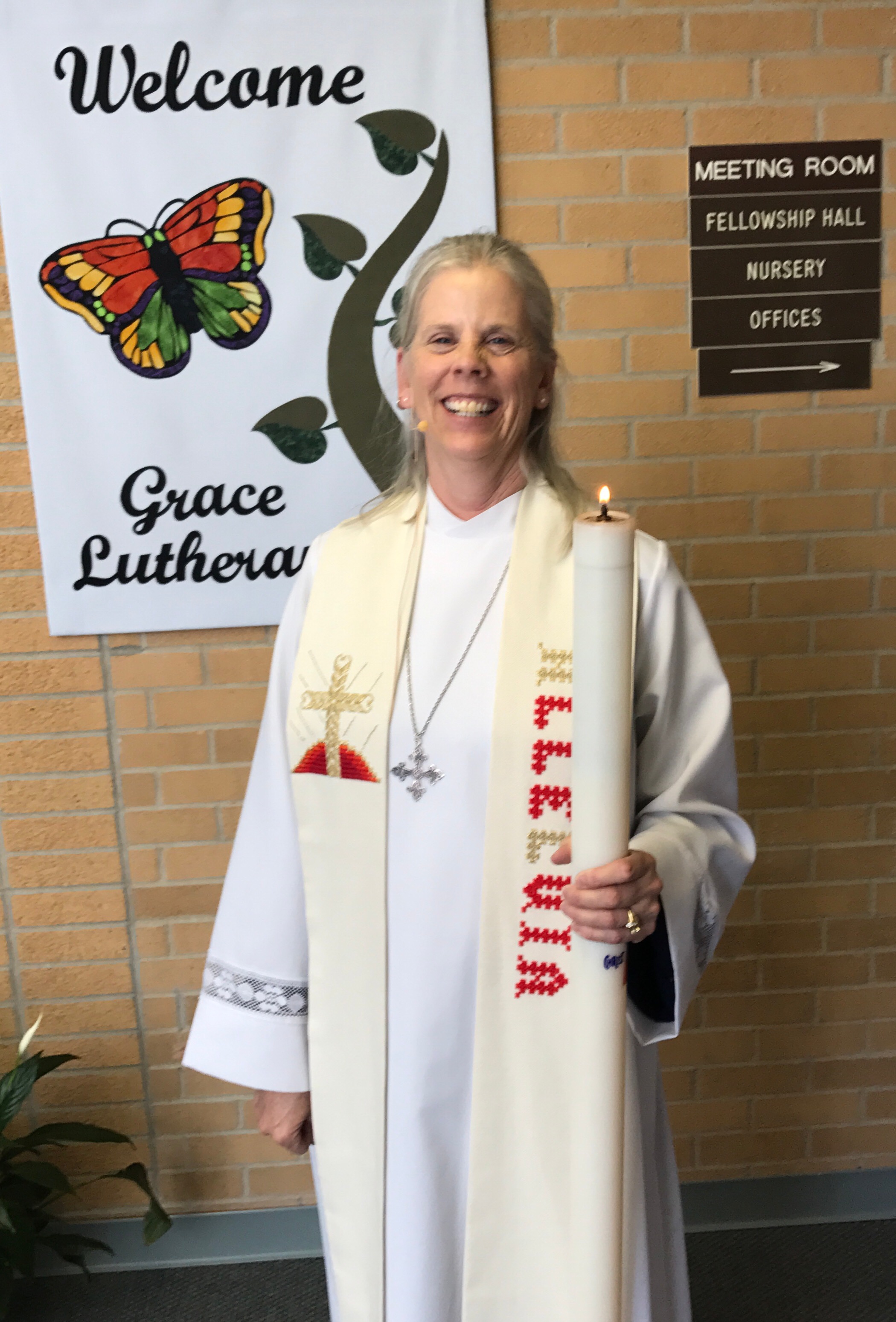 For part of our family vacation this summer, we spent some time in Chicago seeing the sights, visiting the museums, and walking along the Lake Michigan shore.As I think about what we experienced on this trip two things stand out about how they relate to our faith life and our discipleship walk.
One of the places we visited was the Willis Tower (formerly known as the Sears Tower) the tallest building in Chicago.In a matter of minutes we went from being on the ground to being 1000+ feet in the air.From the top of that building you can see across Lake Michigan to the state of Michigan; you can see Wisconsin to the north, and of course you can see the whole city of Chicago spread out around you.There are viewing windows that hang out over the edge of the building.These bay windows have glass floors, so you can look straight down, but also feel like you are in mid-air.
Being that high up gives a perspective that we don't often get as people.You can see the big picture of what that part of the country looks like.You can see city and country, land, air, and water, and people.As we follow Jesus in the world and as we seek to serve him, we are to keep the big picture in mind.The whole world is God's world — city and country, land, air, and water, and people.God loves this world and God calls us to love this world as well.God loves this world so much that he gave himself in Jesus that we might know that love and have life in his name.Our call to discipleship is a call to love the world.That's a big task.How do we love the whole world?
While in Chicago we also attended an event called the Taste of Chicago.This was a festival held in Grant Park on the shores of Lake Michigan.There were food booths all around the park where you could get a taste of all the foods in Chicago.There was music and street performers of all types.And there were people — lots of people.These people were from all over the world.These people were Americans of every shape and color and language.These people were of all ages.It was a great place to appreciate the diversity and uniqueness that God has created in the people he loves.As we seek to follow Jesus and walk in the ways of discipleship we do that by loving people — our neighbors.The big huge world is filled with individuals and we serve God by serving the individuals God has placed around us.We love the whole world by loving the person next to us.We show our love by caring for one another — in our families, in our church, in our neighborhoods, in our community.Mother Teresa said we begin our life of discipleship by loving one — one person. She also said we begin by loving those next to us.
God loves this wonderful world and God loves you!How will you share this love with a neighbor?
Blessings on your August!
Pastor Siri