FROM THE PASTOR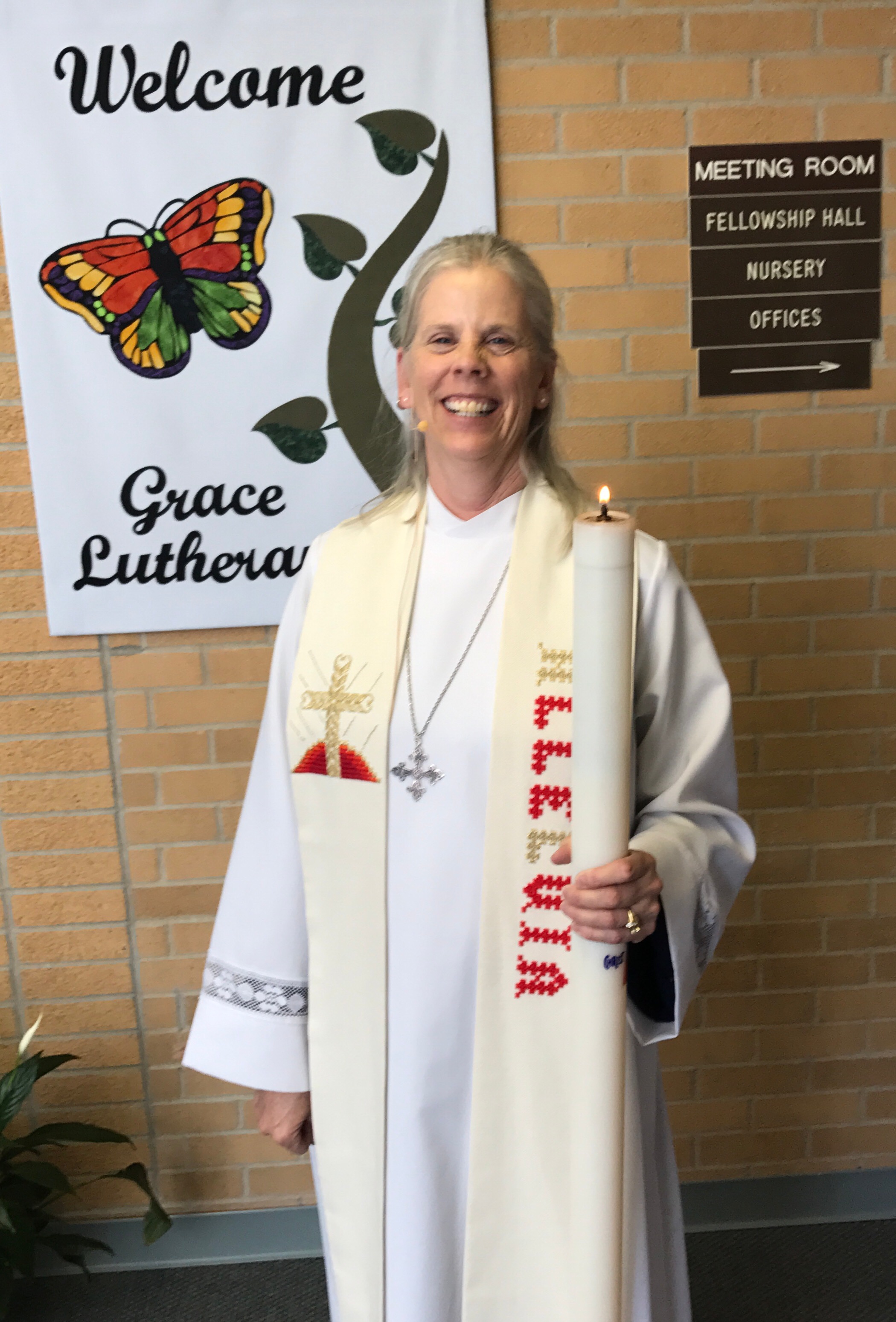 Is it spring yet?
As I write this piece in mid-April, a day or two after the big snow with a few more inches predicted in the next day, I am wondering:Is it spring yet?
As I write this piece in mid-April, with a 15-foot pile of snow in front of our house, wondering how long it will take it to melt, I am asking:Is it spring yet?
According to the calendar, it is spring.It just hasn't looked like it these past few days.But the temperature is already warming up and the snow is already melting.The grass is starting to green up.The robins survived the onslaught, and the geese and ducks are migrating.Even with drifts and piles of snow all around, it is indeed spring.
During the month of May, we continue to celebrate the Easter season and also celebrate the Day of Pentecost.Easter brings the promise of new life and resurrection to us and our world.There are times when we may find it hard to see Easter.Even though we live on this side of the resurrection, there are things in this world that scream of winter. We can feel buried under griefs or fears and anxieties.We may wonder if it really is Easter.We may wonder where the Spirit of God is at work in our lives.We may wonder where the new life of Christ has gone.
But even in those times, we cling to the sure and certain hope that is ours through Christ who has indeed risen from the dead and who has sent the Holy Spirit to be with us.If we look with the eyes of faith, we will see the presence of the risen Christ at work through the people of God.The signs of new life will be all around us.We trust the promise of God for us.God is truly present with us to work new life.
We celebrate many milestones in this month of May.Our children will share their faith learning.We will send graduates off into the next phase of their life journeys.We will wear red to symbolize the power and presence of the Spirit among us and in us.In all things, we will worship the God of resurrection and life.It is indeed spring.Life continues to triumph.Trust the work of God in Christ and live each day in the promise of new life.
Blessings on your month of May! Pastor Siri