FROM THE PASTOR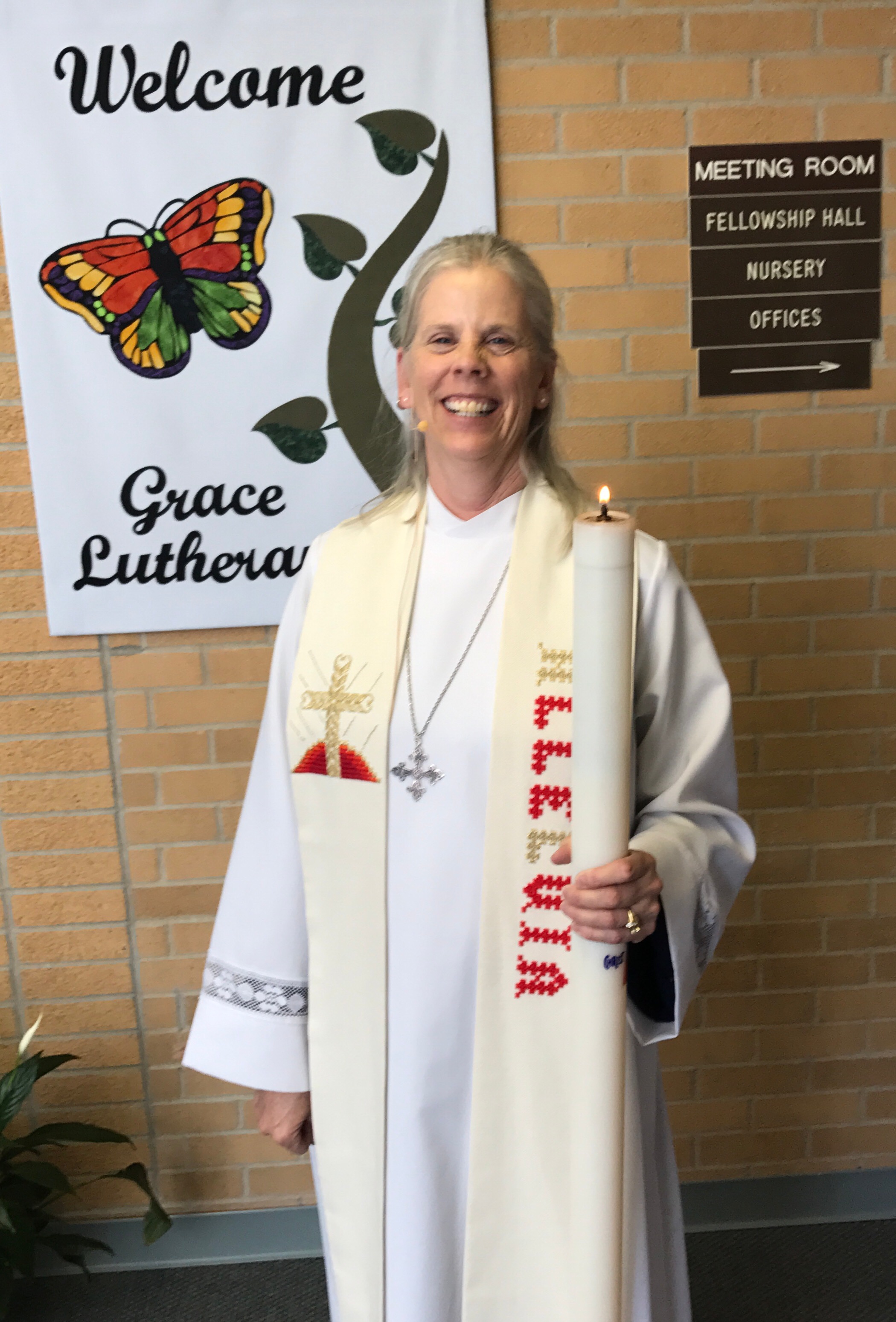 I, along with Anna, Jorey, and Jeff, wish you a blessed Advent and a Merry Christmas! May you have a happy holiday season as you celebrate the gift of God — Immanuel, who is God-with-Us.
The Christmas story in the gospel of John affirms the presence of God in the world. From the beginning, the Word — Jesus Christ — has been present to bring light to a world where darkness seems to prevail. There is much in the world that brings sorrow — natural disasters, political upheaval, and economic uncertainty. We live with a pervasive anxiety and fear which is fed by our media and our politics.
But the promise of Christmas is that God comes to us and to our world to bring grace and peace. The Word becomes flesh and lives among us. God has not left us, but walks with us and works in all the circumstances of life to bring light. God comes down to us to be one of us.
The angels proclaim, "To you is born this day in the city of David, a savior who is Christ the Lord." To you is born a savior. Jesus comes for you and as he comes, he brings God's gift of grace. No matter what happens in your life, God is there.
The gift of Christmas is a gift to be shared. As Christ comes to us and for us, we become people who live so that we proclaim the good news. The shepherds who came to see the baby, return glorifying and praising God for all they had seen and heard. We, too, live our lives to glorify and praise God, that all may know the power of the gift of Jesus.
Thanks be to God for the gift of Jesus! Merry Christmas to you!
Pastor Siri Sorenson
Please note the change of times for our Christmas Eve services. With the 24th being a Sunday this year, we have modified our usual service times. We worship at 9:00 am and 5:00 pm on that day. Christmas Day worship is at 9:00 am.