FROM THE PASTOR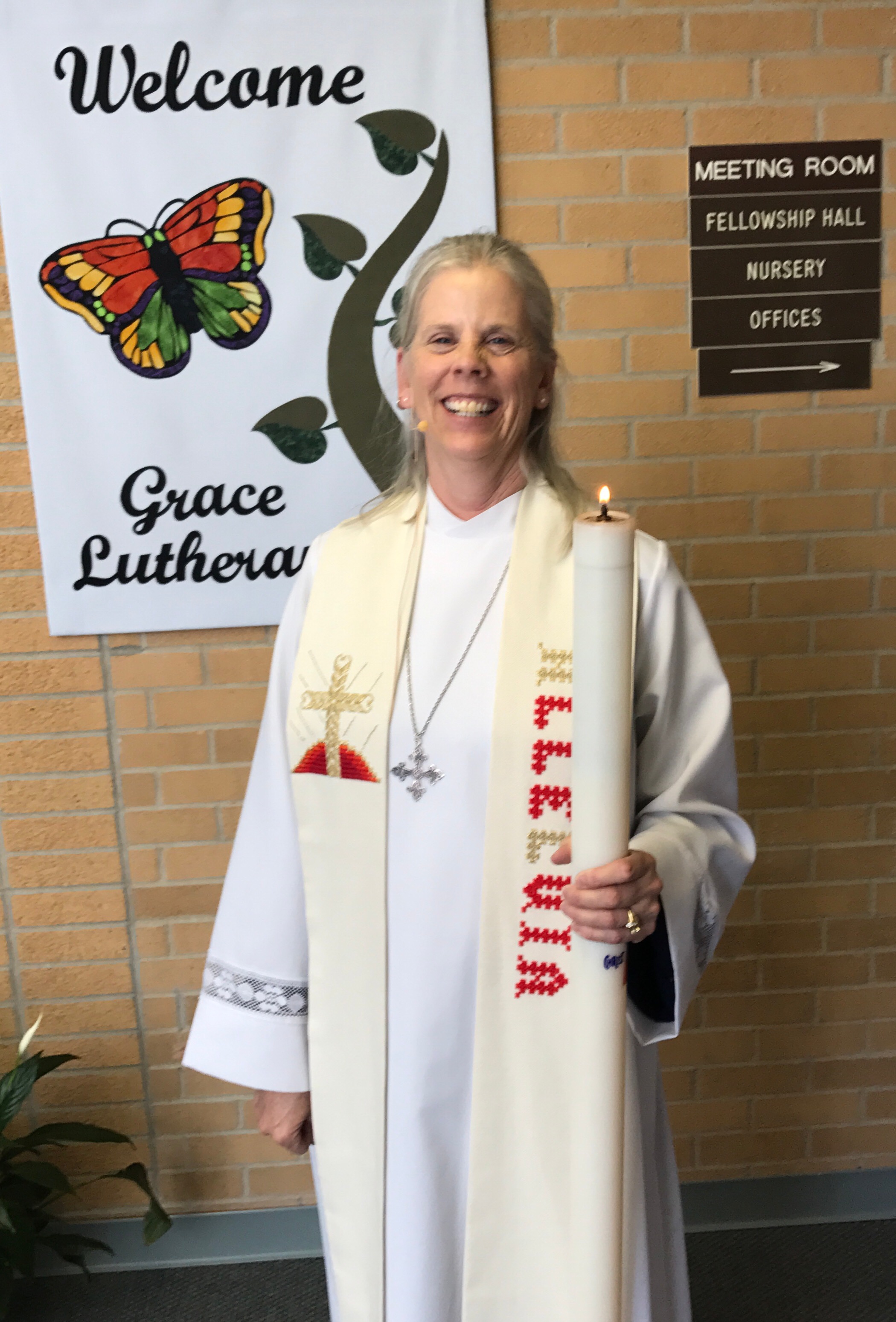 As we come to October, school-year ministry has been off and running for a month.Youth groups — including the new Grace Kids for elementary aged students — have been meeting, Milestones have been marked for some of our Sunday school children, classes and Bible studies are off and running, and small groups are going well.Music groups have been rehearsing and adding to the worship services.
There are many ways to be involved at Grace to grow your faith, build relationships, and serve God.I would encourage you to think about how you will actively do one or all of these things in this ministry year.Each of you is important to this community of faith.God has called you here for a reason.You are needed at Grace.It might be you are needed to be a part of the worshiping community gathered on Sunday morning.It might be you are needed to share a skill or talent.It might be you are needed to lead.All of us have been called here to grow our faith and serve God. Whatever it is, I encourage you to be engaged and involved.We have a wonderful extended family of faith and you are a part of it.
Toward mid-October, our Stewardship Committee will ask us to intentionally think about how we are growing our faith and service to God through the three traditional aspects of Time, Talent, and Treasure.This month and into early November will give you opportunity to reflect and act on how God is using you for his work and his kingdom.
We celebrate this month — from our united effort to serve our neighbors Soup & Pie while helping ministries that serve so many to encouraging our sophomores as they affirm their baptism in the Confirmation service committing to following Jesus in the world. In between these events we will have the usual stuff going on — the activities of the congregation. It is a joy and a privilege to be a part of this place and to serve our gracious God with you.
Blessings on your October! Pastor Siri